Project Blog
→ Back to the Upgrades On Main Homepage
Importance of Upgrading Water Infrastructure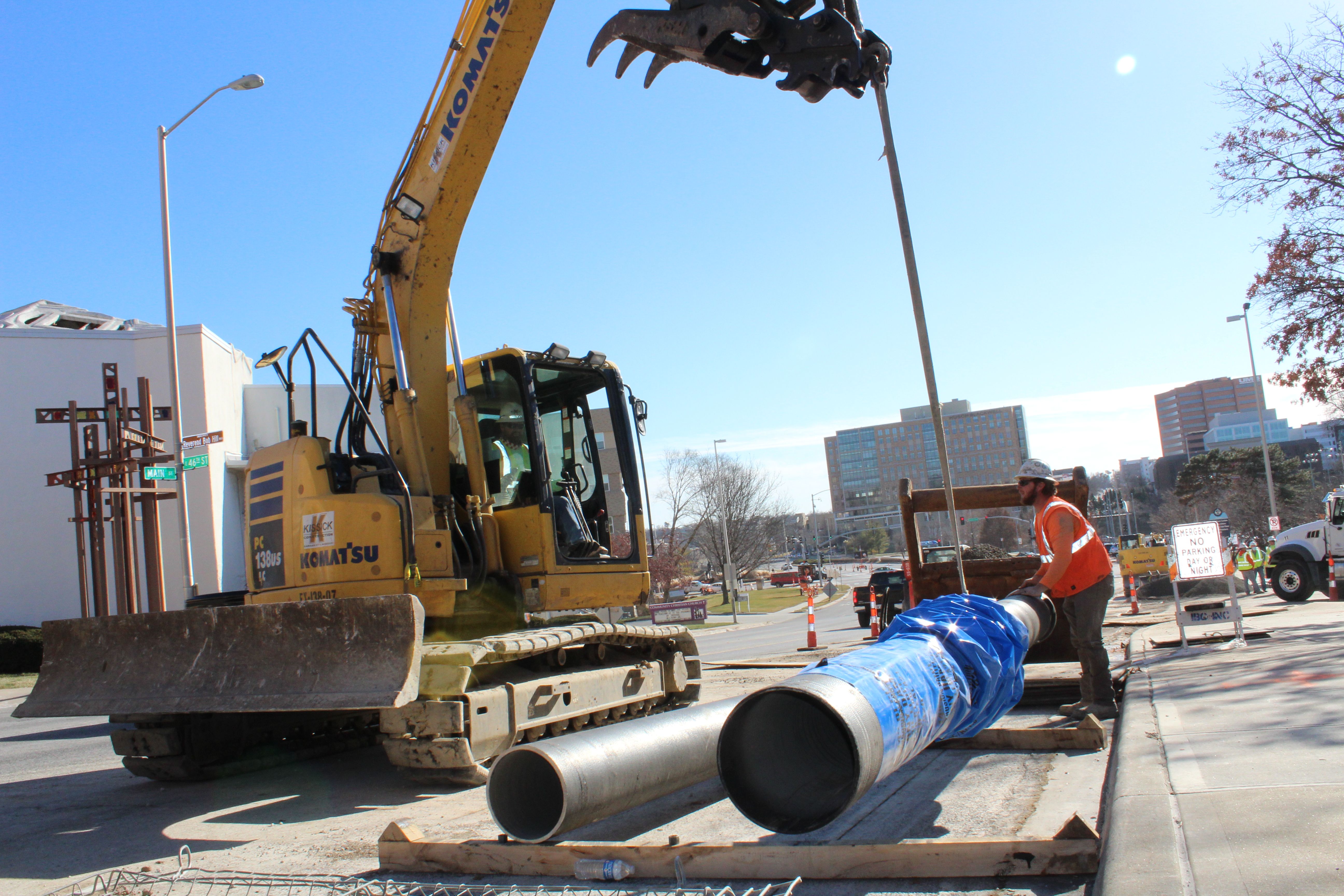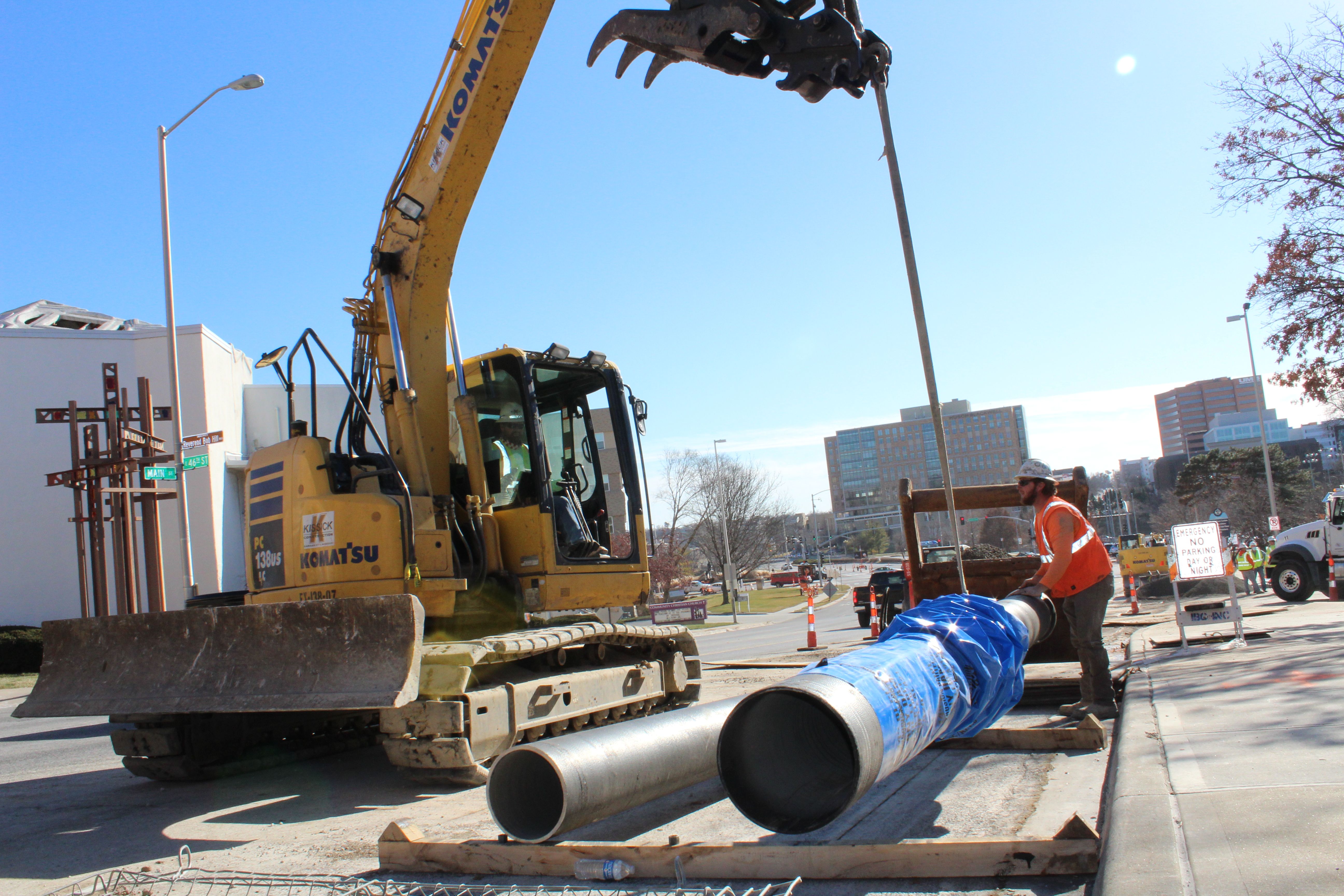 May 19, 2021
KC Water serves approximately 170,000 residential and commercial customers, and manages 5,600 miles of water mains and sewer lines. Their facilities treat an estimated 90 million gallons of water per day. This amounts to a significant responsibility to ensure people in the region have access to high-quality water and experience top-notch customer service.
One of the primary goals of Upgrades on Main construction is to upgrade century-old infrastructure to ensure access to safe and clean water. Ongoing construction upgrades include:
Replacement of approximately 21,492 linear feet of water mains.

Replacement of nearly 34,000 linear feet of sewer rehabilitation work.

Over 190 new or refurbished manholes and 81 catch basins.

Repairs to lateral lines.
This project will not only increase service reliability to businesses and homes in the surrounding area, but also includes installation of new water meters and fire hydrants, providing emergency access to water for years to come. Dependable water infrastructure not only contributes to economic development, but is also a matter of public safety.
View the most recent construction-related information on the Upgrades on Main interactive map, view project progress, street closures, and much more!
To receive the latest construction news and updates directly in your inbox, sign up for the Weekly Construction Update email newsletter and check out the Upgrades on Main project webpage at http://www.kcwater.us/upgradesonmain.
Sub-Zero Temperatures Temporarily Halt Work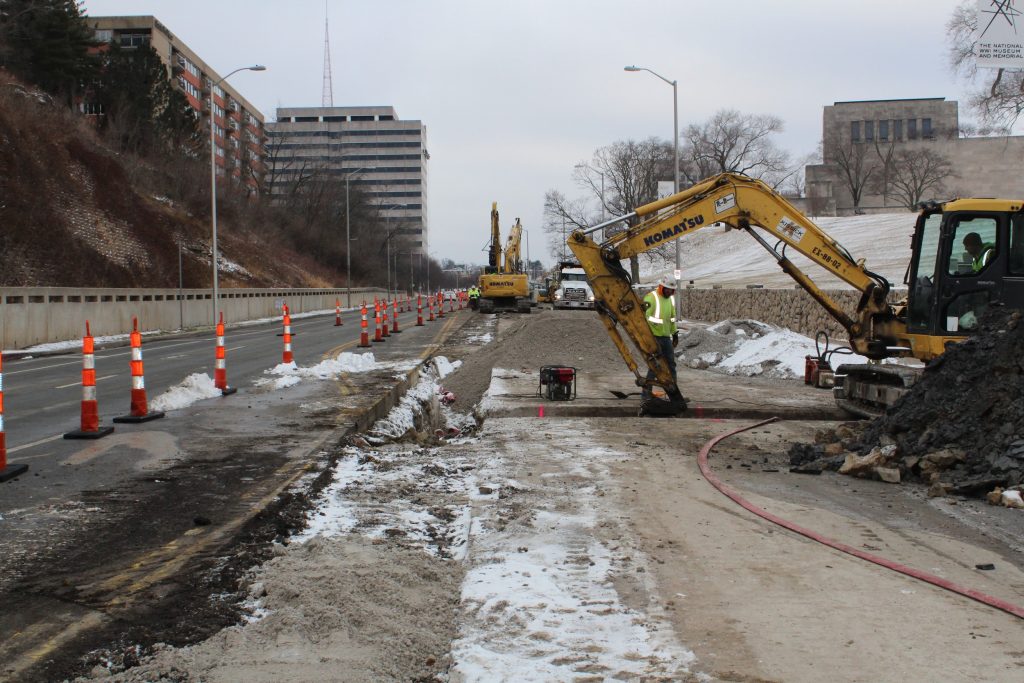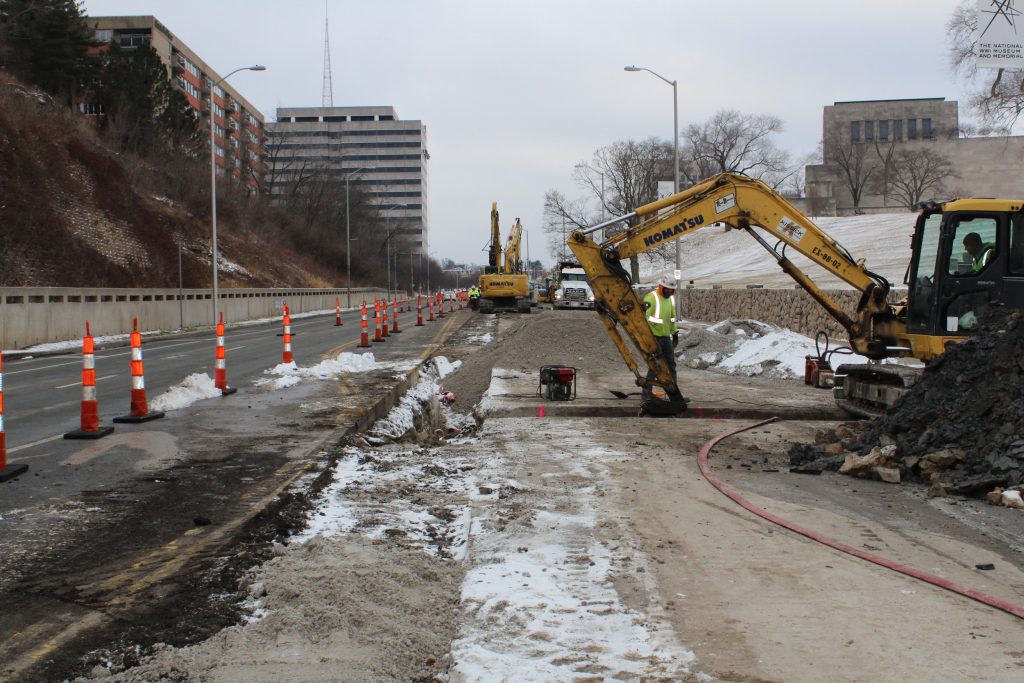 February 16, 2021
Due to the sub-zero temperatures, Upgrades on Main construction activities, along with private utility relocation activities, have been paused. Construction activities must be suspended when the temperature drops too low for multiple reasons.
The main reason for the pause is to keep workers safe. With cold temperatures, crews must wear more layers which can make it difficult to work effectively and can lead to injuries. Cold weather also impacts the quality of work. Equipment is more susceptible to damage when exposed to extreme cold and snow which can lead to costly fixes and potentially ruining the equipment all together. There is also a higher risk of new infrastructure breaking when being installed, which could cause the crews to backtrack and fix recently completed work.
As soon as temperatures rise above freezing, our crews will continue working where they left off. View the most recent construction-related information on the Upgrades on Main interactive map, which allows you to view progress on the project, street closures, and much more! For the latest construction news and updates, we invite you to sign up for the Weekly Construction Update email newsletter and check out the Upgrades on Main project webpage at http://www.kcwater.us/upgradesonmain