Featured Businesses
→ Back to the Upgrades On Main Homepage
Every Friday, KC Water features a locally-owned business located on the Main Street corridor. Please support these businesses that are open during construction and share your experiences on social media by using the hashtag #FeaturedBusinessFriday!
June 2021: Week 3 – The Salon
Conversation with Gene Hendren, Owner | The Salon on Facebook |The Salon on Instagram 
How long has your business been located on Main Street?
The Salon has been at this location on Main Street since 1980.
What kind of services do you provide?
The Salon is one of the longest running, most successful salons in the metropolitan area. Family owned and operated, we have been making Kansas City beautiful, one head at a time, for over 40 years!
What is your favorite part about your location?
We love the history, architecture, and diversity of the people. The Plaza is, and always has been, the crown jewel of Kansas City.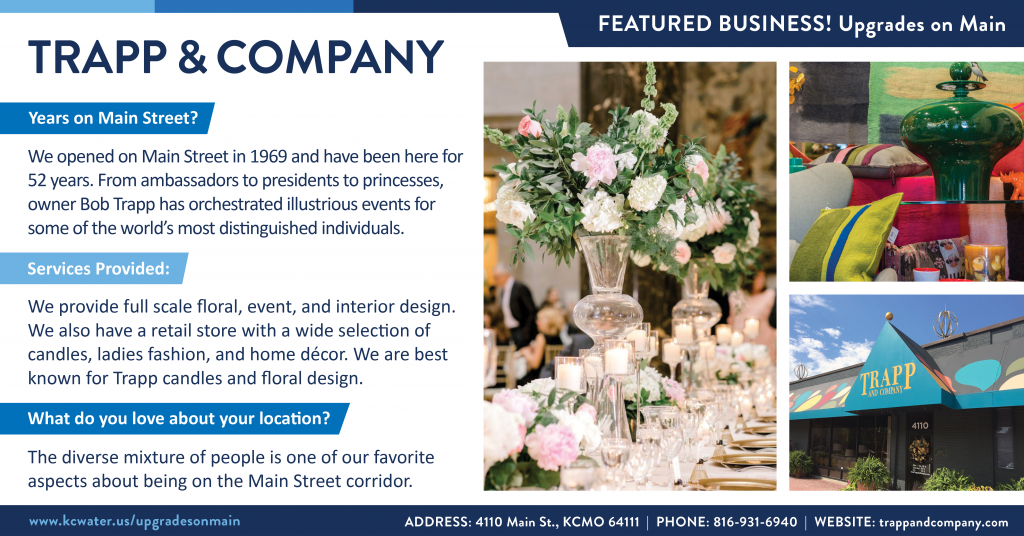 Conversation with Bob Trapp, Owner and Kelli Jackson, Accounting Specialist | Trapp and Company on Facebook |Trapp and Company on Instagram |Trapp and Company on Twitter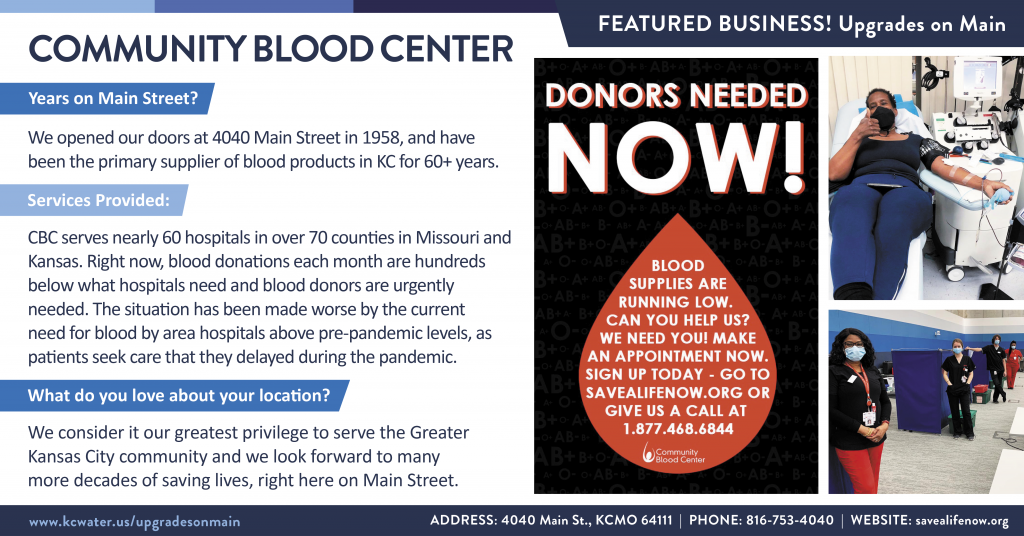 Conversation with Chelsey Smith, Outreach & Communications Coordinator | Community Blood Center on Facebook |Community Blood Center on Instagram |Community Blood Center on Twitter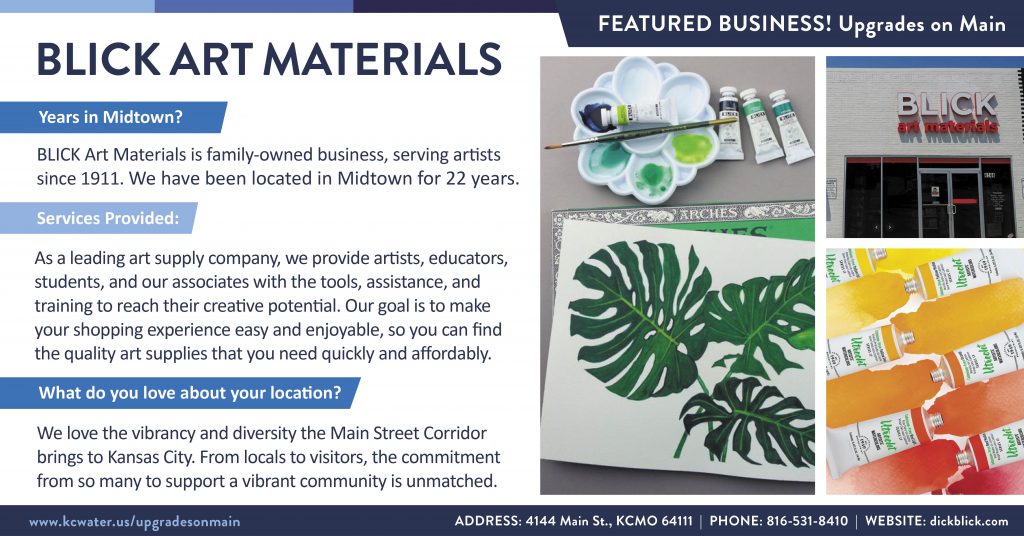 Conversation with Stacy Hoyt, KC General Manager | BLICK Art Materials on Facebook |BLICK Art Materials on Instagram |BLICK Art Materials on Twitter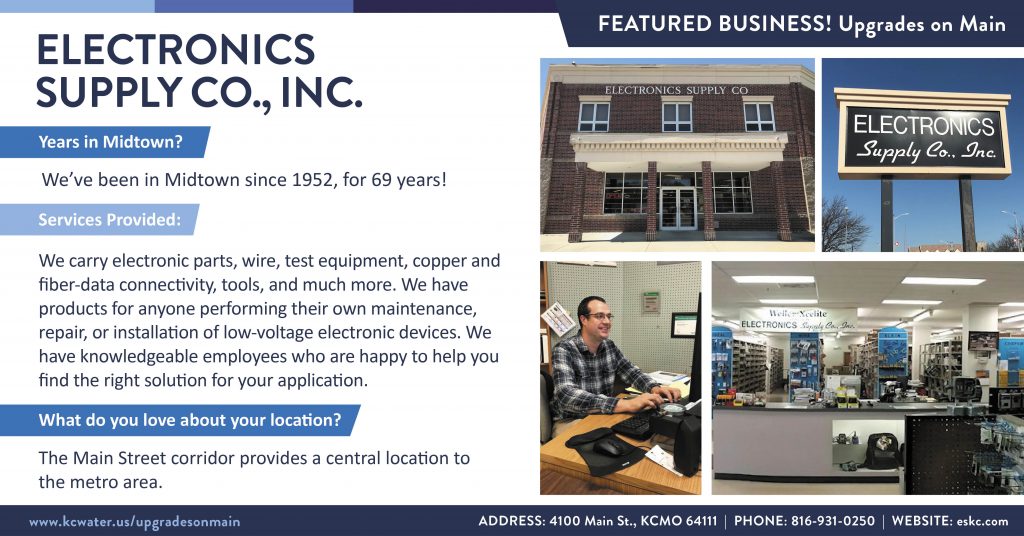 Conversation with Bob Niekamp, Co-Owner | Electronics Supply Co., Inc. on Facebook |Electronics Supply Co., Inc. on LinkedIn |Electronics Supply Co., Inc. on Twitter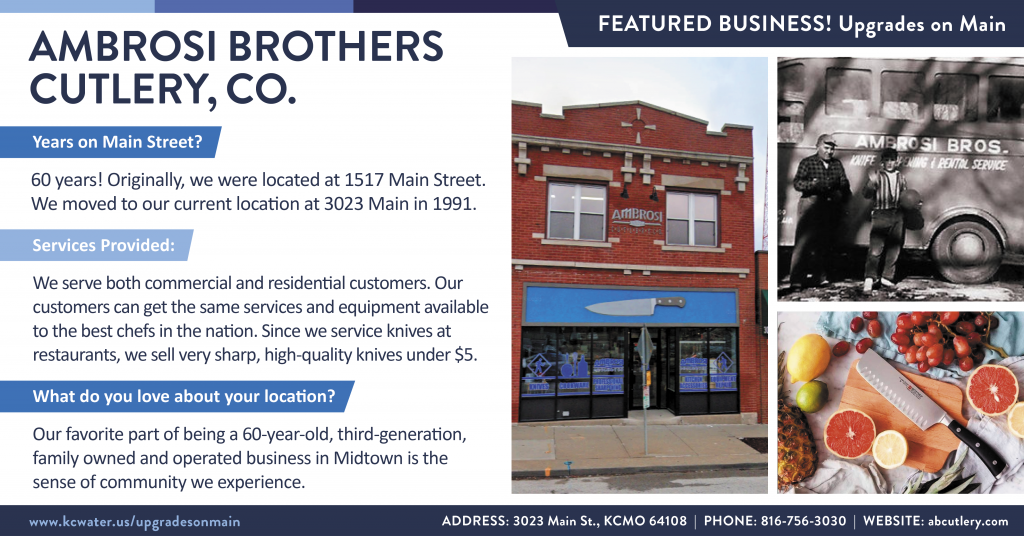 Conversation with Spencer Lutes, VP of Operations | Ambrosi Brothers Cutlery on Facebook | Ambrosi Brothers Cutlery on Instagram | Ambrosi Brothers Cutlery on Twitter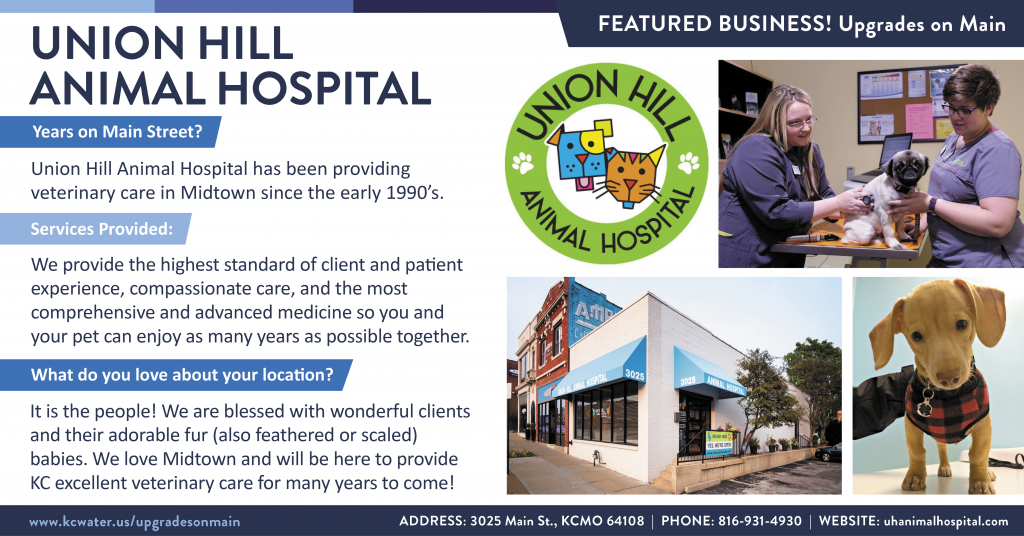 Conversation with Christi Belew, medical director |  Union Hill Animal Hospital on Facebook | Union Hill Animal Hospital on Instagram

Conversation with Sarah Hibbert, manager |  Winstead's on Facebook 

Conversation with Zach Moores, owner |  Crows Coffee on Facebook |  Crows Coffee on Instagram
Conversation with Fabian McLeod, branch manager  |  Security Finance on Facebook |  Security Finance on YouTube
April 2021: Week 2 – Shawarmar

Conversation with Ibraheem, owner |  Shawarmar on Facebook

Conversation with Kelly AlQammaz, branch manager | 160 Driving Academy on Facebook | 160 Driving Academy on Twitter 
March 2021: Week 4 – AbilityKC

Conversation with Katie Lew, director, Development and Marketing | Ability KC on Facebook | Ability KC on Twitter | Ability KC on Instagram

Conversation with Regional Vice President Craig H. Lee PT, DPT | SERC on Facebook
March 2021: Week 2 – Museo

Conversation with owner Steve Maturo   |  Museo on Facebook |  Museo on Instagram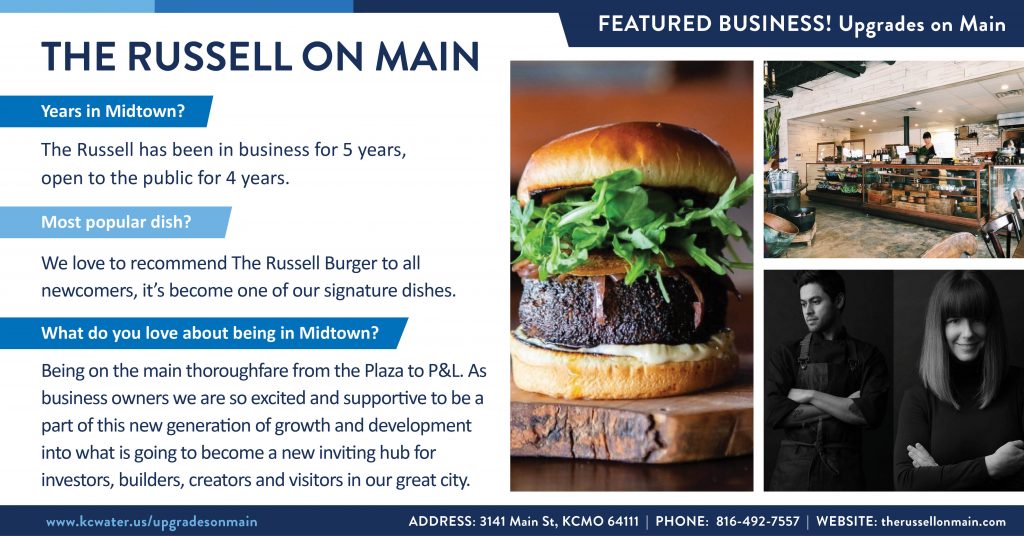 Conversation with co-owners Heather White and Amante Domingo  |  The Russell on Main on Facebook |  The Russell on Main on Instagram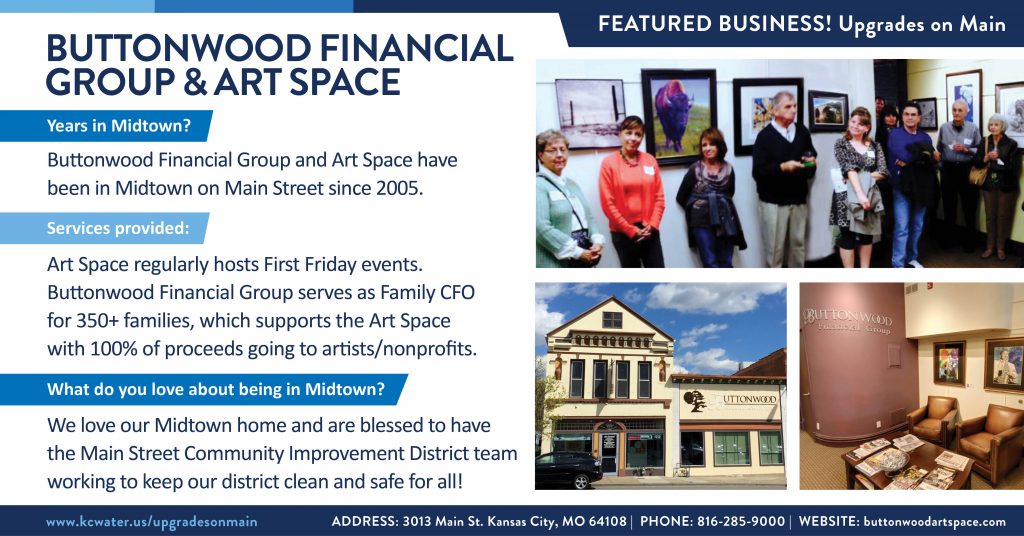 Conversation with Client Relations Specialist Macy  |  Buttonwood Financial Group on Facebook | Buttonwood Financial Group on Twitter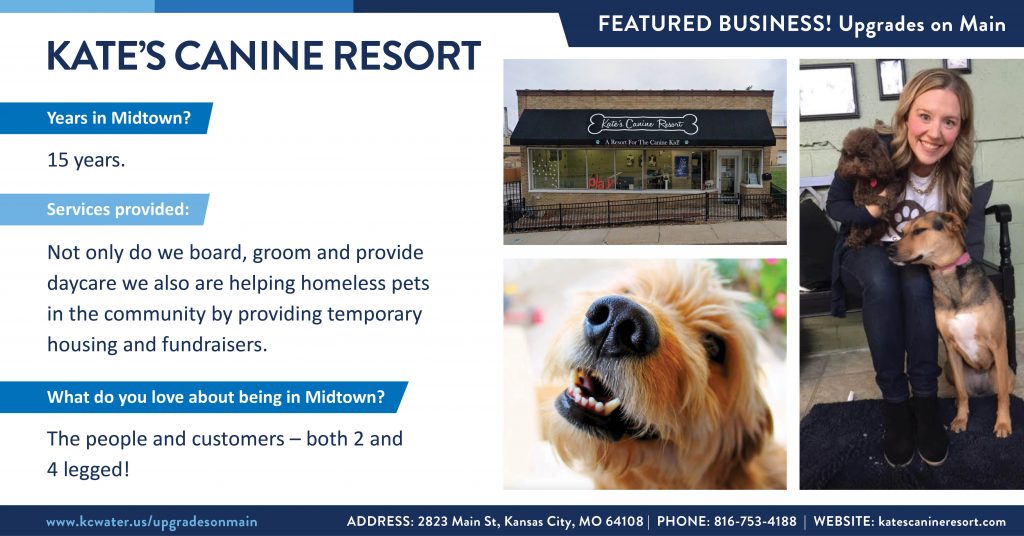 Conversation with owner Tracy  |  Kate's Canine Resort on Facebook 
February 2021: Week 2 – Cafe Trio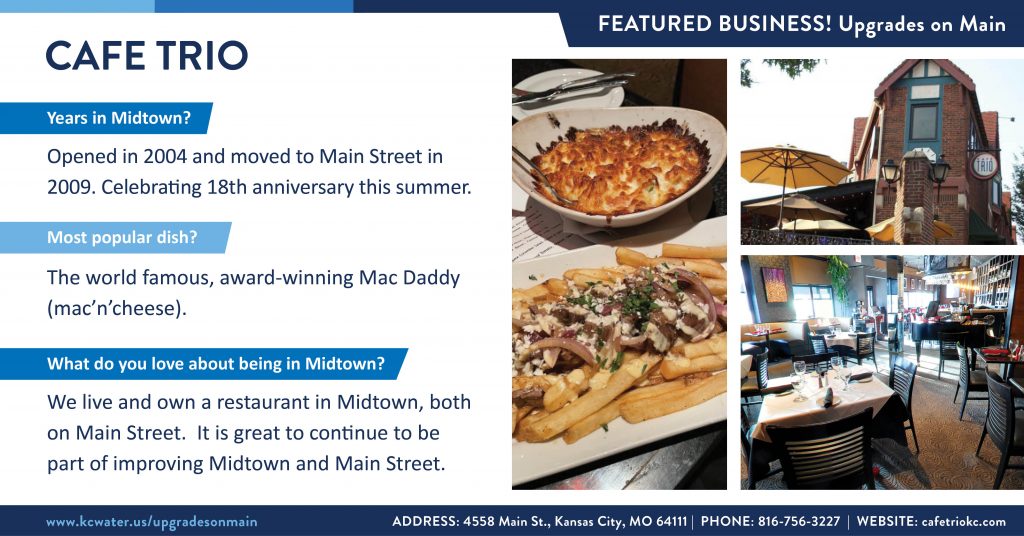 Conversation with owner Chris  |  Cafe Trio on Facebook  |  Cafe Trio on Twitter 
February 2021: Week 1 – Ragazza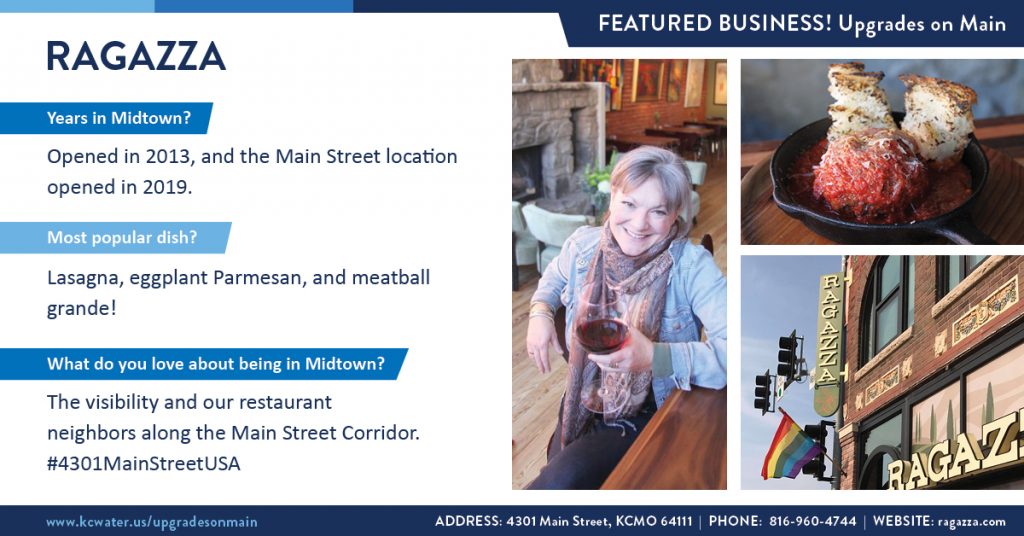 Conversation with owner Laura Norris  |  Ragazza on Facebook